We often take the comfort of our homes and offices for granted. Yet, it's the HVAC system humming quietly in the background that makes this comfort possible. From providing warmth during the biting cold winters to ensuring coolness during the hot summers, the importance of a well-functioning heating, ventilation, and air conditioning (HVAC) unit cannot be overstated. Moreover, a properly maintained HVAC unit is not just about comfort; it's also about energy efficiency, and ultimately, saving money on your utility bills.
This is where professional HVAC services come into play. Whether it's installation services for a new construction project, routine maintenance to keep your system running at peak efficiency, or timely HVAC repair when things go awry, these services are crucial in maintaining the performance of your HVAC system.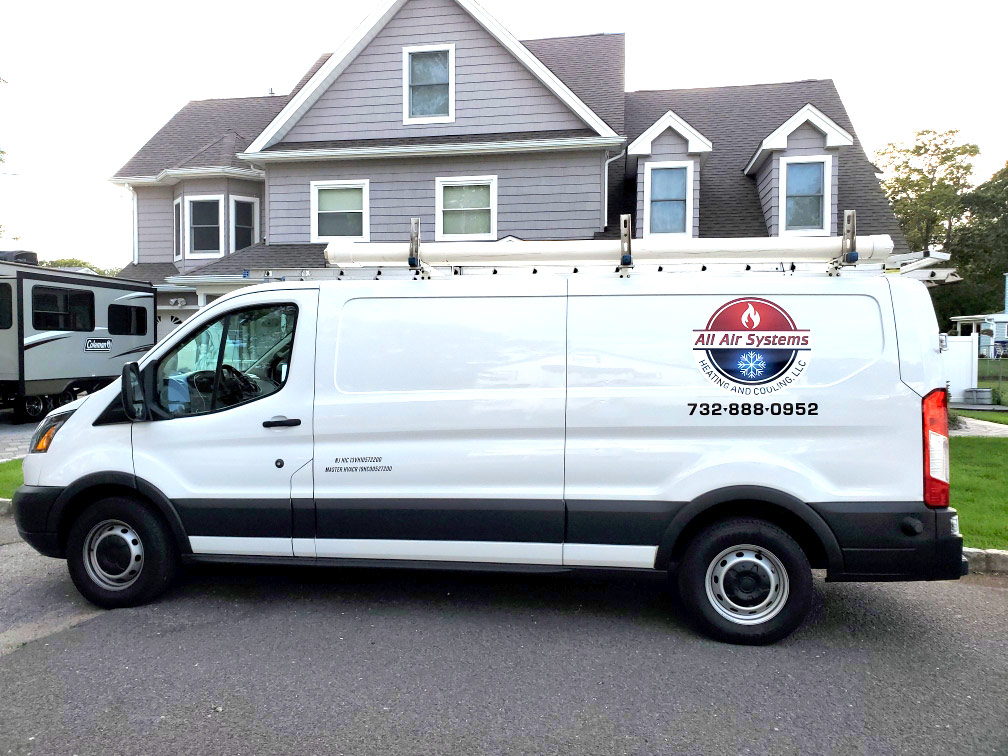 In Howell, New Jersey, one name stands out when it comes to comprehensive HVAC services – All Air Systems. Specializing in the design, estimating, installation, and service of heating and cooling systems, All Air Systems is a leading HVAC contractor catering to both new constructions and existing residences across New Jersey.
From heating services and heater repair to air conditioning service, we ensure your heating and cooling systems are always up to the task, providing you with the comfort you deserve. We're not just about keeping your home comfortable; we're also about helping you save money through energy-efficient solutions.
Unpacking HVAC Services
When we talk about HVAC services, it's essential to understand what this term encompasses. HVAC stands for Heating, Ventilation, and Air Conditioning – the three functions that are interrelated and crucial in maintaining a comfortable and safe indoor environment.
Heating Systems
As the name suggests, heating systems are designed to provide warmth to the interior of a building. This becomes especially important during the harsh winters in New Jersey when temperatures can plummet dramatically. A well-maintained heating system ensures your home or commercial property stays warm and cozy, no matter how cold it gets outside.
Ventilation
Proper ventilation is key to maintaining good indoor air quality. It helps to remove unpleasant odors, reduce moisture levels, and bring in fresh air from the outside. Without adequate ventilation, buildings can become breeding grounds for mold, mildew, and other harmful pollutants.
Air Conditioning Systems
Come summer, it's the air conditioning system that becomes our best friend. An efficient air conditioning system not only cools down the indoor temperature but also helps in controlling humidity levels, providing a comfortable environment during the sweltering heat.
In essence, HVAC service involves the installation, maintenance, and repair of these heating, cooling, and ventilation systems. These services are vital for both residential and commercial properties. For homeowners, HVAC services help create a comfortable living environment and improve the overall value of their homes. For businesses, a well-functioning HVAC unit is crucial not just for the comfort of employees and customers, but it can also impact productivity levels.
At All Air Systems, we understand the importance of these systems in your day-to-day life. We specialize in the design, estimating, installation, and service of heating and cooling systems, ensuring your home or business always enjoys the ideal indoor climate.
All Air Systems: Comprehensive HVAC Solutions
At All Air Systems, we pride ourselves on being a one-stop solution for all your heating and air conditioning needs. As a reputable HVAC contractor in New Jersey, our wide array of services caters to both new construction developments and existing residences. Here's an in-depth look at our offerings:
HVAC Installation
The installation of an HVAC system is a complex process that requires expertise and precision. The system needs to be correctly sized to meet the unique needs of your property, and then carefully installed to ensure optimal performance. Whether it's a heat pump, furnace, or air conditioner, our team of experts will ensure a flawless installation process that sets the foundation for efficient operation and longevity.
HVAC Repairs
Even the most well-maintained HVAC systems can run into issues. From minor glitches like thermostat problems to more significant issues like compressor failure, our team is equipped to handle a wide range of HVAC repairs. We quickly diagnose and fix the problem, minimizing any inconvenience and restoring your comfort as soon as possible.
HVAC Maintenance
Regular maintenance is key to extending the lifespan of your HVAC system and maintaining its efficiency. Our maintenance services include routine checks, cleaning, and tune-ups that help prevent potential issues and ensure your system is always running at peak performance.
What sets All Air Systems apart is our dedication to providing prompt, reliable, and cost-effective solutions. We understand how crucial a well-functioning HVAC system is to your comfort and daily life, which is why we strive to deliver high-quality services with minimal downtime.
Our commitment goes beyond just providing heating and cooling solutions. As part of our home services, we also offer advice on energy-efficient practices and products, helping you save money and reduce your carbon footprint.
At All Air Systems, we believe in delivering comprehensive HVAC solutions that not only meet but exceed your expectations. We're not just a service provider; we're your partners in ensuring a comfortable and energy-efficient home or business.
Serving Howell and Beyond
At All Air Systems, our HVAC expertise is not just limited to one locality. We're proud to serve a wide range of areas across New Jersey, with a particular emphasis on Howell, our home base.
Howell, NJ: As a leading HVAC contractor in Howell, we have a deep understanding of the unique heating and cooling needs of this region. Howell experiences a wide range of weather conditions throughout the year, from hot, humid summers to cold, frosty winters. This weather diversity necessitates an HVAC system that can efficiently handle these extreme changes, ensuring comfort in every season.
Our team of experts is well-versed in the local climate patterns and building structures in Howell, enabling us to design and install systems that are perfectly suited for the region. Whether it's a new construction or an existing residence, we ensure optimal performance of your HVAC system through our precise installation, diligent repairs, and proactive maintenance services.
But our reach extends beyond Howell. We cater to numerous other communities across New Jersey, each with its unique HVAC requirements. Our extensive experience in diverse environments equips us with the knowledge to provide tailored solutions that meet the specific needs of each area we serve.
Final Thoughts About HVAC Services In Howell, NJ
As we wrap up this comprehensive look into the world of HVAC services, it's clear that these systems play a pivotal role in our daily lives. Ensuring comfortable indoor environments in every season, they are an integral part of both residential and commercial properties.
All Air Systems, as a leading heating and air conditioning contractor, understands the importance of these systems. Specializing in the design, estimating, installation, and service of heating and cooling systems, we provide top-notch HVAC solutions for new construction developments and existing residences across New Jersey.
When it comes to Howell, NJ, our home base, we have a deep-rooted understanding of the unique HVAC needs of this region. The diverse weather conditions require robust and efficient HVAC systems, and that's exactly what we deliver.
Our services are not just about installation and repair; they're about providing comprehensive solutions that ensure your HVAC system's longevity and efficiency. From precise installations to diligent repairs and proactive maintenance services, we cover all aspects of HVAC care.
At All Air Systems, we prioritize promptness, reliability, and cost-effectiveness, ensuring you get the best service without any inconvenience. We're not just your service providers, but your partners in maintaining a comfortable and energy-efficient living or working environment.
Interested In HVAC Service For Your Howell, New Jersey Home? Call 732-888-0952 Or Contact Us Now